Author Interview Sonya Deulina Williams
Mirrors: The Shadow Conspiracy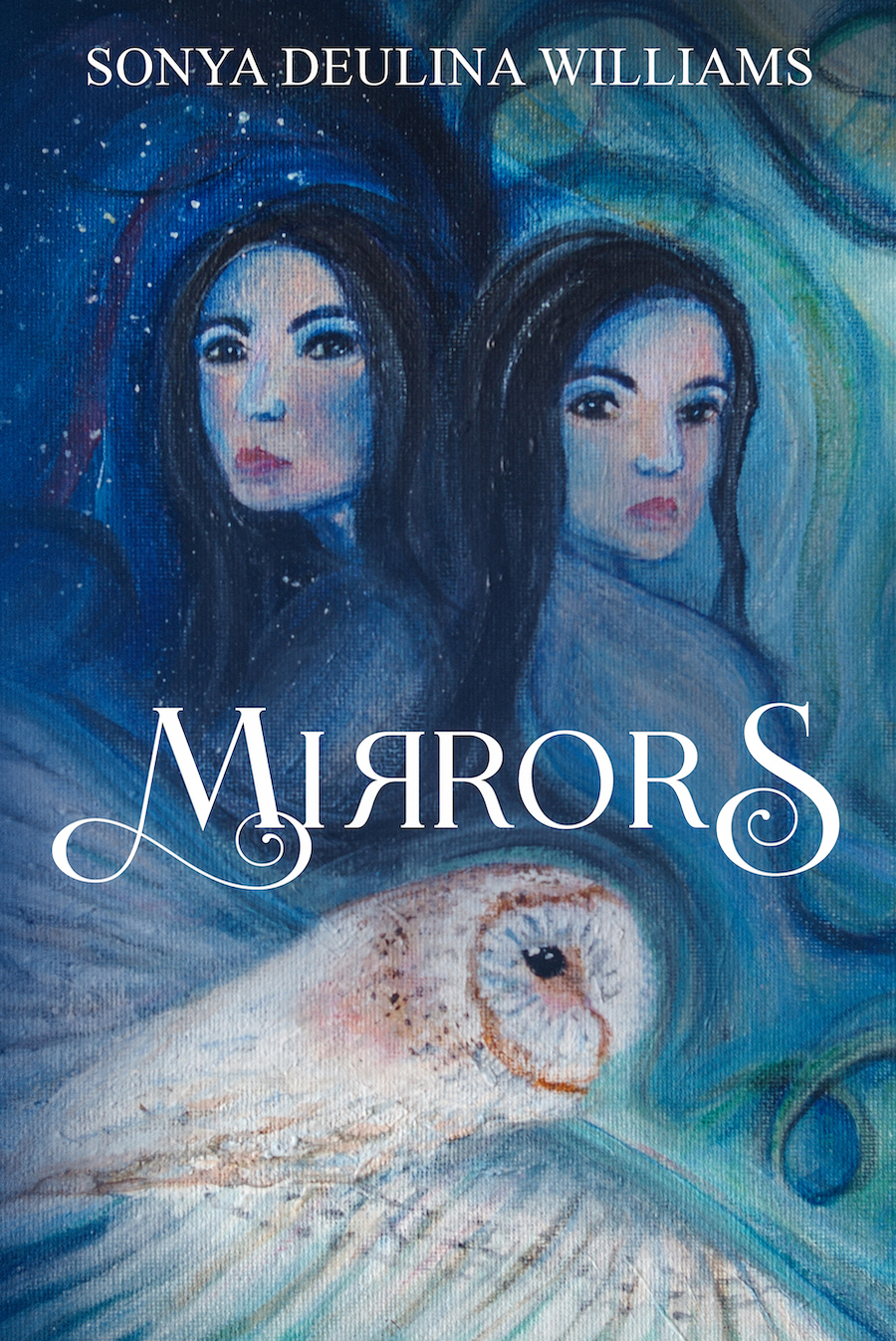 By Sonya Deulina Williams
Synopsis:
All Sarah wants is to find her father. All Sam wants is a sense of purpose. What they find is much more than either of them bargained for.

Sarah's father went missing four years ago. Her family thinks it's time to move on, but Sarah is determined to find out what happened. Sam is an ambitious marketing executive on her way to the top. Everything in her life is perfect. So why does she feel like something is missing?

While they don't know each other, both women begin to have intense dreams and waking visions of each other's lives. As these experiences increase in power and frequency, they struggle to keep a grip on reality and embark on a journey to understand what is happening to them.

When Sarah and Sam begin to uncover the truth, they draw the attention of a shadowy cabal who will stop at nothing to capture them or worse. With time running out and their backs against the wall, Sarah and Sam must untangle the mystery of their connection before they lose everything they cherish.
Genre: Science Fiction
Publish date: August 1st, 2019
Publisher: Chandra Press
Author Interview
What was the defining event that made you start writing?
I have been writing since I was a child, however this was my first novel. I started writing it in 2015 after leaving a soul-sucking job that was absolutely draining the life out of me. After I left, I felt a wave of energy and inspiration rush back to me and had the ideas for a story come to me. As I kept writing the ideas just kept flowing.
What makes your writing unique compared to others in the genre?
Mine is almost a cross genre. It has a lot of elements of a psychological thriller and a take on alternate reality that I have never encountered before. It is not the typical space opera sci-fi and I think even a non-SciFi reader would enjoy it.
What made you choose this genre?
I have always been fascinated with science fiction because it blurs the lines between what is real and what is fantasy. A lot of the stories I have read in this genre make me question if these things could be a reality and I love that. The genre stretches the mind to a new realm of possibility. This is what I try to do with my book.
What's the basic plot of your book or series?
Without giving too much away, the lives of two women, Sarah and Sam become intertwined as one looks for her missing father and the other for her birth parents. Both feel like something is missing in their lives. They start to experience memories and dreams that are not their own, which lead them to discovering a much greater scheme at work. They are not the only ones who know about this scheme.
Which scene from your book do you like best and why?
My favorite scene is when Sarah is trapped in a basement and finds a really clever way to escape. That scene is the culmination of what she has learned thus far, and when she puts her faith in herself in a way she has not done before. It's a really unique moment in the story. In the scenes where the characters listen to their gut, things get done. This is an ongoing theme in my book.
Do you have another job outside of writing?
Yes, I am a licensed clinical social worker and do mental health counselling with children, adults, and families. I have always been interested in psychology and the depths of the mind, so those themes have definitely found their way into my writing!
What advice would you give to someone wanting to write a book?
My advice is to follow your passion whole-heartedly. If you have a story to tell then tell it, write it down, no matter what, do not let anyone deter you. Once you do that, you will find that there are many paths to publication. If you feel passionate about what you wrote, you will eventually find someone else who is too.
What music do you listen to when writing?
I like to listen to trance, techno, Celtic music, some movie soundtracks that I enjoy (mostly instrumental). It really helps get me in the mood for writing and helps the creativity flow. I have been listening to the Outlander show soundtracks lately. Message to Bears is another artist I've been listening to. I love the soulful sound, and it's mostly instrumental, perfect for writing.
What do you do when you have writers' block?
There are a lot of things I will try to help me clear the mind and get back into my creative flow. Meditation is a great tool for that, there are some really good ones on Insight Timer that can help with creative blocks. Sometimes also going on a walk in the woods can help clear my mind and bring on fresh inspiration. Also, having new experiences, such as going to a new park, taking a different way home can help. I find that doing the same thing day in and day out is the enemy to creativity.
How did you go about developing your cover artwork?
I painted it myself using acrylics on canvas. I based the painting off the main characters and overall feel of the book. The book has a dreamy/mysterious feel to it and I think that the cover art reflects that well. It was altered a bit and formatted to fit well with the title.
What is your experience of the Fantasy Sci-Fi Readers' Lounge?
It's been great so far, it's a really supportive group of folks. There are lots of resources and interesting threads that help get my creative juices flowing!
Quick quiz:
Favourite thing to cook: Savory dishes, soups, chicken dishes, pasta.
Silliest saying:I am a complete weirdo, so I have too many to count. I think the silliest thing that I do is give everything a ridiculous nickname. My husband and I call each other keetch, short for parakeet (we have three parrots). Yes, he's a weirdo too.
Best holiday spot:The NC mountains. There is nowhere prettier. Maybe a cabin in the mountains with a view of the Appalachians, without a big fire pit and a hot tub!
Most played song:Right now I have been playing the Outlander series soundtracks, but apart from that any 90's alternative rock will do!
With writing, are you a plotter or (seat-of-your) pantser?I am the latter, though I have been trying to do things a bit differently for my sequel. I have done a lot of plotting but am still playing around with what happens in the chapter leading up to the main events.
Do you prefer to read SciFi or fantasy:I love both. However, I have found more SciFi books overall that I have enjoyed. Anything by PKD really. He is my favorite author by the way.
Best superpower:Teleportation. I would love to go anywhere in time and travel anywhere in this universe and any other that may exist. The ability to see all the life that is out there would be the most incredible superpower.
Number one thing to do on your bucket list:Swim with sea turtles in the Galapagos. I can't think of a more amazing adventure. Wild animal encounters are sort of my thing!
AUTHOR BIO: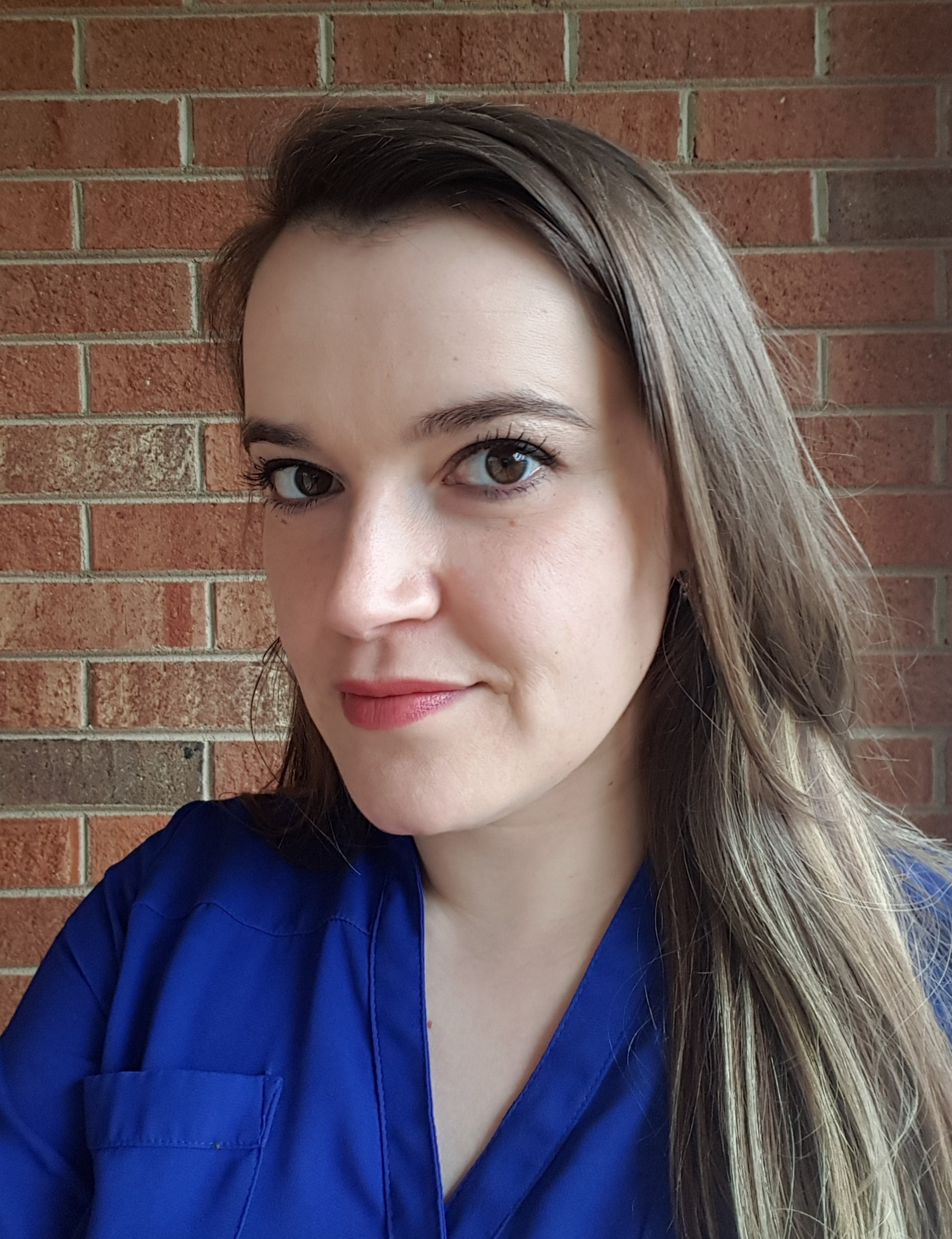 Sonya Deulina Williams was born in Moscow, Russia in 1989. She immigrated to the United States, specifically to Greensboro, North Carolina, with her family in 1994 with refugee status, to flee anti-Semitism. This journey would become a major influence over her later years.

As an only child, Sonya was prone to daydreaming and loved drawing. Both of her parents are artists/painters. In high school and college, Sonya developed an interest in psychology and specifically how art and psychology could merge to bring insight and healing. So, she majored in Creative Writing and Psychology, and went on to intern/work in a variety of settings facilitating mental health and expressive arts interventions for refugee children and folks with various mental health issues. She later went on to get her Masters in Social Work.

Sonya loves incorporating expressive arts into her therapy work and psychological elements into her writing. She especially enjoys when fiction and reality blur, so that the reader finds themselves asking, "Could this be possible?" Naturally, Sonya gravitated to scifi and began writing her first novel "Mirrors" in 2015.

Currently, Sonya lives in Jamestown, North Carolina with her husband Greg and their three parrots. She enjoys binge watching scifi/psychological thrillers, going to the beach, acrylic painting, blasting her music, and spending time with her loved ones.
Blog: https://authsdwilliams.wordpress.com/
Facebook: https://www.facebook.com/AuthorSDWilliams/
Goodreads: https://www.goodreads.com/
Twitter:https://twitter.com/AuthSDWilliams
Instagram:https://www.instagram.com/sondeulin/
Amazon: https://www.amazon.com/Mirrors-Shadow-Conspiracy