Welcome to The Rose Vol. 1 Release Party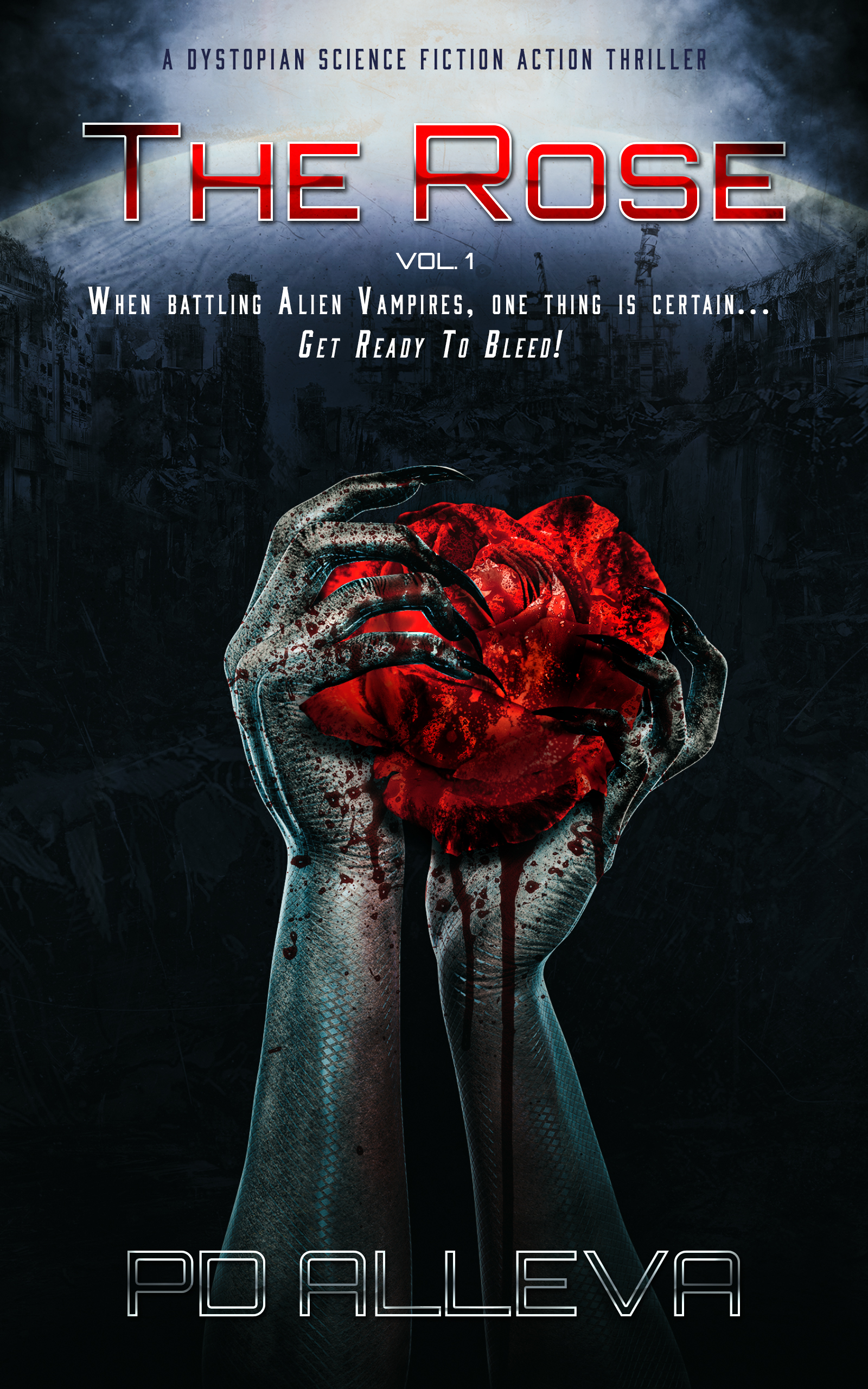 Week Three Events: October 22nd
Hello Hello, Welcome Back to Week Three of The Rose Vol. 1 Release Party. The Rose Vol 1 continues to garner great buzz and feedback from reviewers. It's really refereshing to see two years of blood, sweat, and tears come to frution and received such a great positive feedback. For me personally this has been a truly exciting time releasing The Rose and gearing up to pen what I hope will be a stellar series for readers across the globe. I'm grateful to be writing and editing and I'm grateful you are all taking the journey with me.
For this weeks Raffle, I'm giving away a few prizes including, a hardcover of Blake Crouch's stellar science fiction novel Dark Matter. Blake's novel was an inspiration to me while writing The Rose. His writing style, character development, and relentless plot twists were something special to discover in today's unfortunate cookie cutter publishing industy. I enjoy books that are out of the norm with out of the box storytelling, and intelligent plot lines. Truly a remarkable novel. I've also included as a part of the giveaway a Signed paperback copy of The Rose Vol. 1, a Rose Vol. 1 Coffee Mug, and a $25 Amazon or Banres and Noble Gift Card. Entrants must be US only residents due to the cost of international shipping.
You can
ENTER THE RAFFLE HERE:
a Rafflecopter giveaway
Here's a couple pics of this weeks raffle prizes: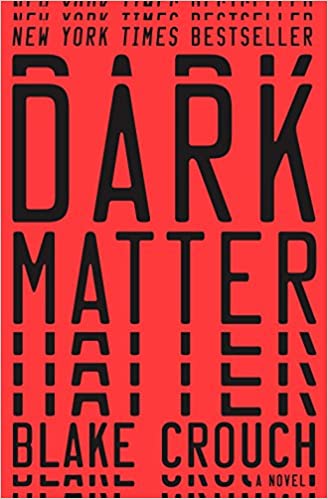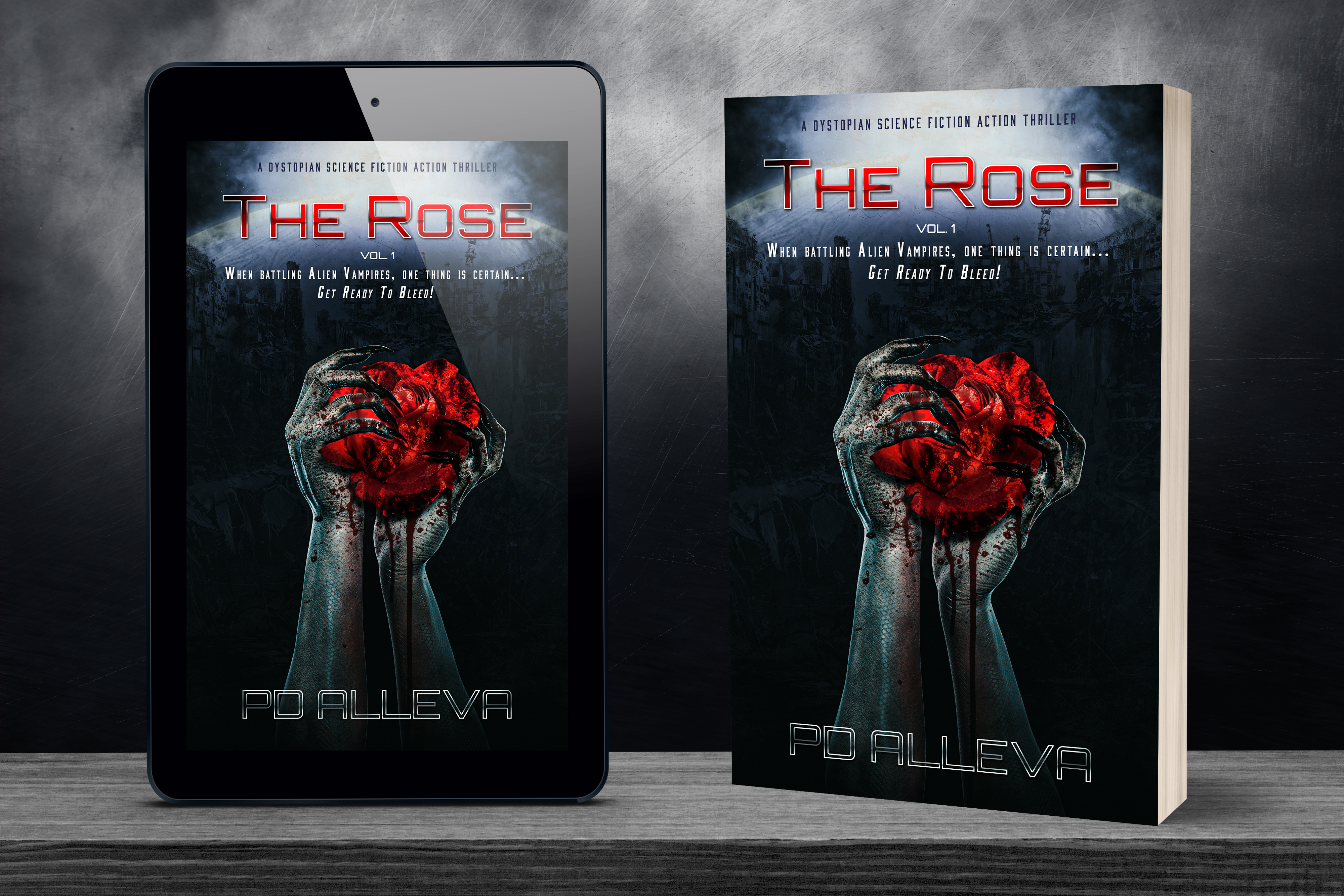 Or course all previous raffles, giveaways and bookfairs are below, so keep on scrolling.
Now, lets get on with it. I recently made my television debut with an interview on Fairy Tale Access. The show has gone out across the globe so I hope my double chin didn't show up too much LOL. LMK your thoughts.
Moving onward, Here's a couple new Book Fairs currently underway. Enjoy the reads, the books, the thrills, and the deals. Life is great when you've got a good book. Enjoy, PD Alleva
Book Fair #1:
Chilling Halloween Reads! These bestselling authors have teamed up to offer a delightful selection of books perfect to get you in the Halloween spirit. Grab those books
HERE!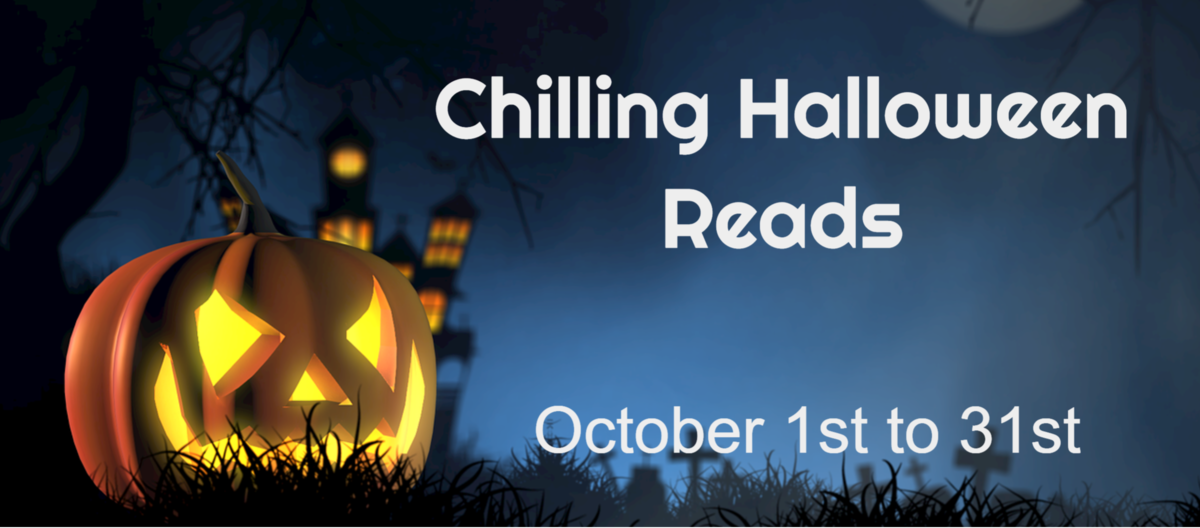 Book Fair #2: Ogling October Book Fair! Searching for your next favorite story? Look no further! These amazing authors have teamed up to offer a delightful selection of new books. All new October releases! Get to pre-order and one clicking today by clicking
HERE!

Week Two Events: October 15th
Welcome back to this weeks New Release Month of Events, Raffles, and Prizes. The Rose made the Amazon best seller list in the Classic Science Fiction category. This is awesome and I couldn't be happier with the feedback I've been receiving from readers. Seems like those alien vampires are quickly becoming reader favorites, which is totally awesome IMO.
So, a few things about this weeks events and raffles and a couple FYI's. I will update this page weekly with a new raffle, current events and happenings across social media (podcasts, readings, interviews, etc), and updated book fairs and giveaways, so keep coming back and enjoy the new release party. For this week's events we have a Story Time reading video recorded by the prolific Fantasy and Sci-Fi author Timothy Bateson, a Q&A recorded from the author takeover on the Fantasy & Sci-Fi Focus Facebook Group, and an audio podcast interview from the Book and Authors Fantasy and Scifi Podcast. This weeks raffle includes the following prizes: a Hardcover of Richard Matheson's awesome vampire dystopian novel,
I am Legend
, a paperback copy of The Rose Vol. 1, and a Rose duffle bag (because there's nothing better than swag). In order to enter all you have to do is go to either my Twitter or Facebook account and retweet or share a post. Easy peasy that is. And then enter your twitter handle or facebook name in the raffle so I can verify participation.
Also, if this is your first time here, keep scrolling for additional book fairs, events, and additional raffles. Remember, it's Release Month for The Rose Vol. 1 and I'll be adding raffles weekly until the end of October. Remember that you can enter each Raffle daily. As always, be bold, be beautiful, and be extraordinary and thank you for stopping by.
Here's This Weeks Raffle: Prizes are a hardcover of Richard Matheson's I Am Legend, a paperback of The Rose Vol. 1 and a Rose Vol 1 Duffle Bag. In order to enter all you need to do is share the pinned post on my Facebook Page
Here
and/or Re-Tweet the pinned tweet on my Twitter Account
Here
, but be sure to include your Facebook or Twitter handle in the raffle which provides me with verification that these tasks have been complete.
Enter the Raffle HERE
a Rafflecopter giveaway
Prizes Include: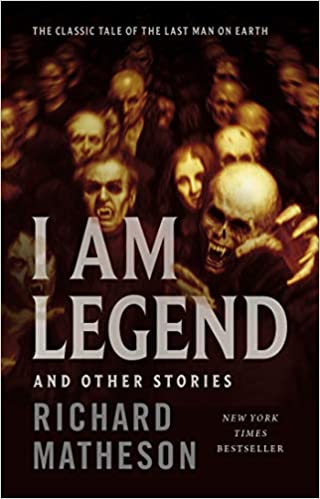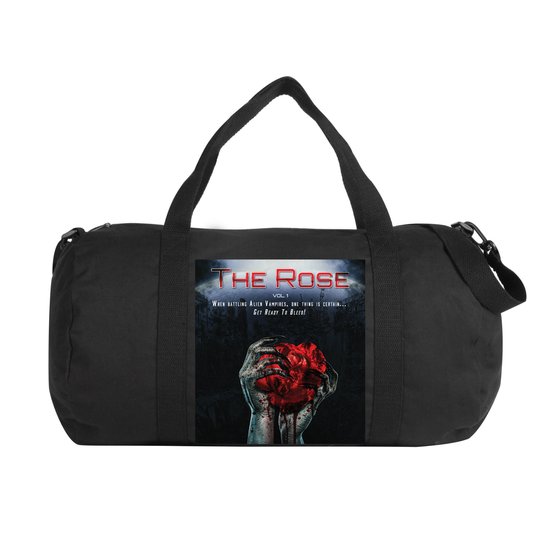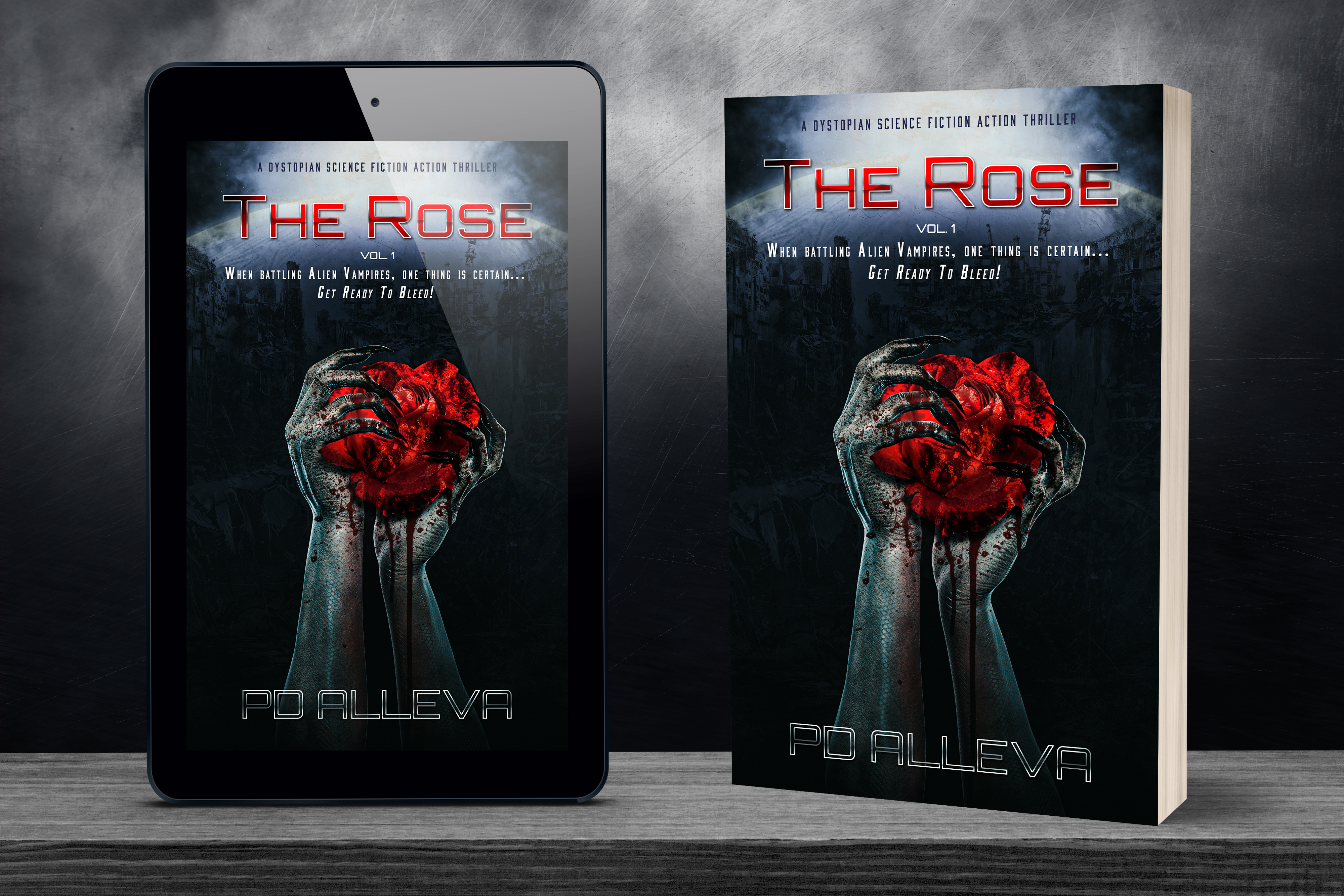 So Why Richard Matheson's I Am Legend? Well, The Rose Vol. 1 is a dystopian vampire novel and I Am Legend is one of those books that provided inspiration behind writing The Rose. I Am Legend is also one of my favorite dystopian novels, so why not include it as a prize? Seems absolutely relevant to the task.
Now on to the events. We've got a reading from author Timothy Bateson. I love his voice, that english accent fits perfectly when he's describing Sandy and Ben as they discover they've been abducted and subjected to some really awful genetic experimentation. Second video is a Q&A I took part in on the Fantasy and SciFi Focus Facebook Group on October 7th, and the third is an interview from the Books and Authors Fantasy and Scifi Podcast (unfortuantely i coulnd't include it here so if you'd like to listen click the link to open in a new tab. I've also incluced two new book fairs below the events.
With all that being said, have an awesome week and don't forget to pick up your copy of The Rose Vol. 1 A Dystopian Science Fiction Thriller. It's like The Matrix and Ancient Aliens Spawned and Alien Vampire!

Check out the Books and Authors Fantasy and Scifi Podcast Interview
Here!
Book Fairs:
October New Releases Book Fair!
New Books For Your Reading Pleasure
These bestselling authors have teamed up to offer a delightful selection of new books.
Chedk it out
Here!

What Waits in the Shadows Book Fair!
Searching for your next favorite story that sends a shiver up your spine, or transports you to different planets, dimensions and times? Look no further! These bestselling authors have teamed up to offer a delightful selection of new books. Available for a limited time.
Check it out Here!

Week One Events: October 7th
AND HERE WE GO! The Rose Vol. 1 releases today, October 7th 2020. This has been one hell of a year for all of us. 2020 continues to test our resolve, patience, acceptance, and rage. But what better way to esape than through a book? We are all readers here, myself included, and we've all had those moments when we need to get away from everyday life and reading is one way we cope with adversity. The Rose was written to be escapsit literature, a story to transport us to a new world, and a new time, where our everyday worries seem a little less worrisome, because we
can
escape. We can take up arms against a sea of troubles and leave the world for a while, even if its just for a brief period, diving into a story that completely disolves the 3rd dimensional world around us into a story of action and adventure, mythology and lore, thrills, chills, twists and turns, alien vampires, martial arts, and mysterious rebellion. I wrote The Rose as an escape, a place I could hang my hat for a while and forget. To cheer for heroes and sit in awe over villains so wretched they leap off the page. So it is to you all, dear readers that I present to you The Rose Vol. 1.
Get Ready To Bleed!
I've set up this page to include story time readings from The Rose, Podcasts and Interviews, Updated Book Trailers (because I love trailers), Current Book Fairs and Giveaways, and weekly Raffles. Every Wednesday during the month of October I'll be updating this page to include a new raffle. Prizes for each raffle will include some swag, a free copy of The Rose (could be an ebook, paperback, or hardcover), and a book that helped to inspire The Rose. So be sure to check in every Wednesday for updated information or join my mailing list (look to your left) and you'll be a part of the PD team and receive updated information in real time.
So let's get this party started. I've got a raffle for you. That's right I'm giving away a Hardcover of Stephen King's awesome vampire novel, Salem's Lot, A Paperback copy of The Rose Vol. 1, a Rose Vol. 1 coffee mug, and a $25 Amazon or Barnes and Noble Gift Card. In order to enter you must share either a facebook post or retweet a tweet. Simple really, click on one of the links below to share the post or retweet the tweet and when you enter the raffle include your Facebook name or Twitter Handle so I can verify that you've shared or retweeted. Kind of easy if you think about it.
Facebook Post to Share (Don't forget to give a Heart):
Tweet to ReTweet (Don't forget to give the tweet a like too):
And Here We Go! Release Day is Here! The Rose is now available. eBooks, Paperbacks, & Hardcovers are waiting for your talons to choose the #dystopian #sciencefiction #thriller of the season. eBooks on sale for $0.99 Until 10/14https://t.co/FmHE3bfm7m#scifibooks #vampires #scifi pic.twitter.com/5wmrwfA6C9

— pdalleva_author (@PdallevaAuthor) October 7, 2020
So, why Salem's Lot? Well, its a vampire novel, and one of the first I ever read, way back when I was a young and ambitious child. Thank you Stephen King for the nightmares. I loved this novel so why not share the love? Here's a few images of the prizes, just in case you'd like to take a look: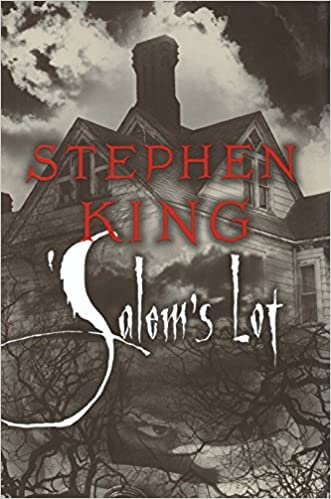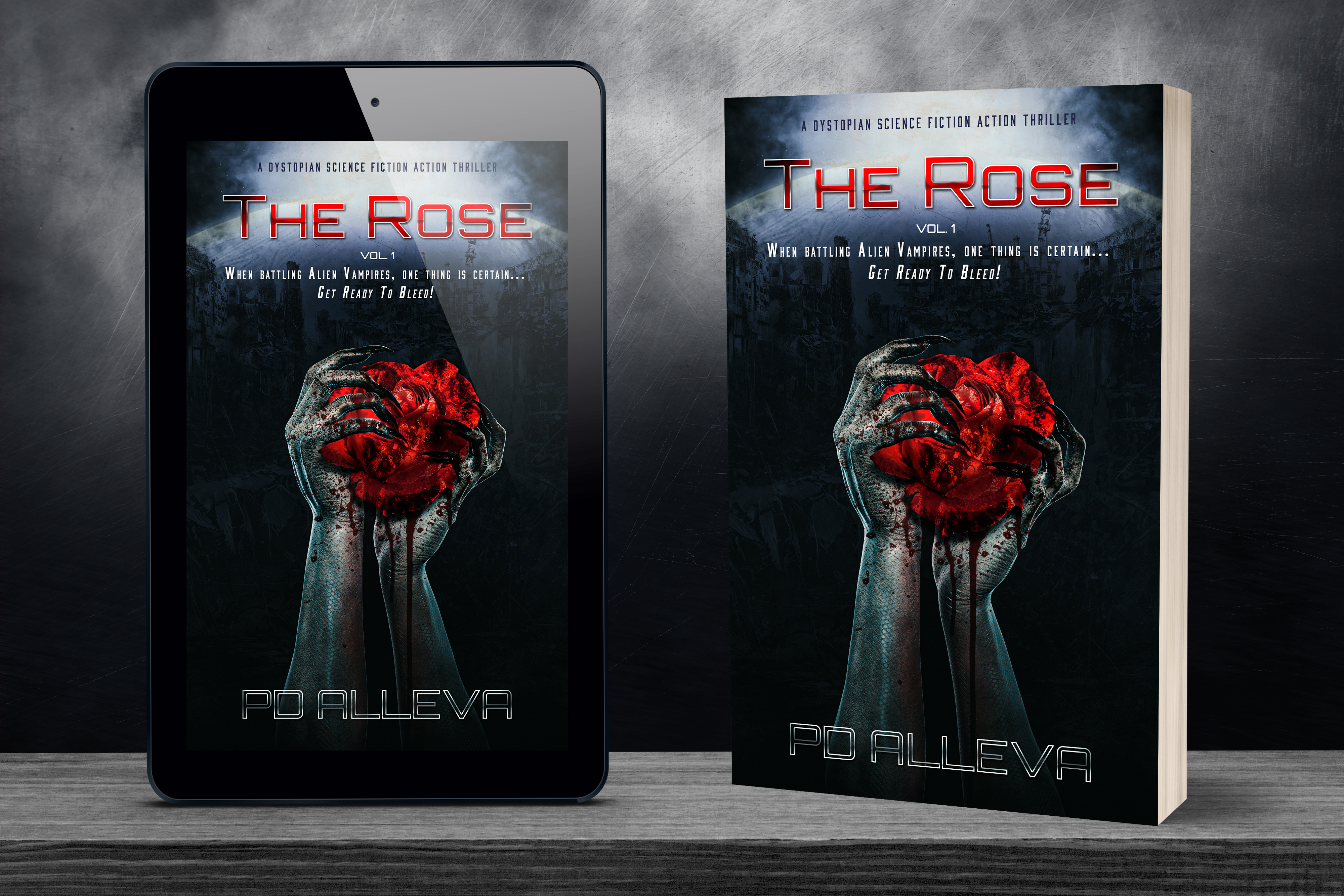 Now, lets keep moving. How about a reading from The Rose Vol. 1, a little sumping sumpin to wet those reading appetites.
Who doesn't love a good interview, those times when you can learn more about an author and discover what makes them tick, tock and go all the way back. I enjoy doing interviews, check out a few below. (I'll keep this updated with more interviews througout the month and beyond):
How about a Book Fair? Especially when there's additional chances to win Prizes and Gift Cards. Now that's a book fair!!!!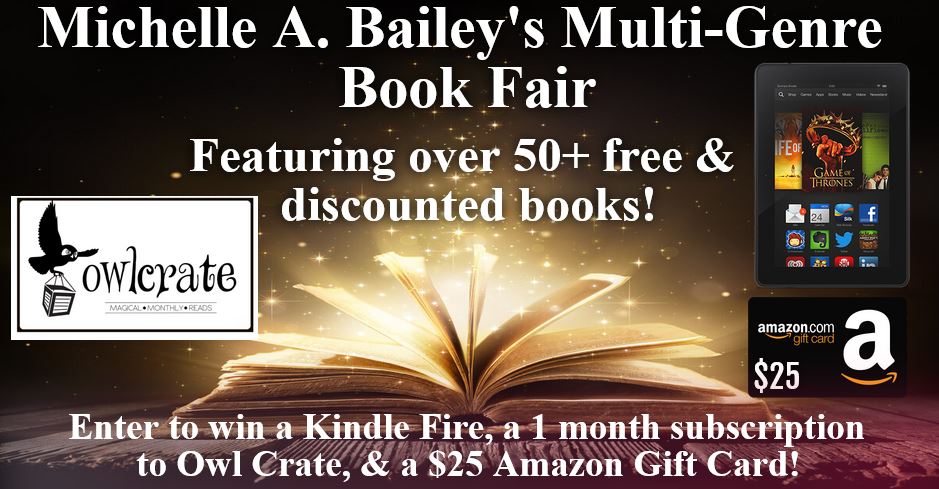 Discover over 50+ free and discounted books and for your chance to win a Kindle Fire, a one month subscription to Owl Crate, & a $25 Amazon Gift Card! Enter the Book Fair HERE!
Now you've made it all the way down here. That's pretty cool IMO and I do believe you should be rewarded for doing so. How about a FREE book courtesy of yours truly. Since Halloween is upon us, and in the spirit of my favorite holiday, I'd like to extend to you my dark fiction novel,
Twisted Tales of Deceit: The First Book in the Beyond the Chamber Door
series.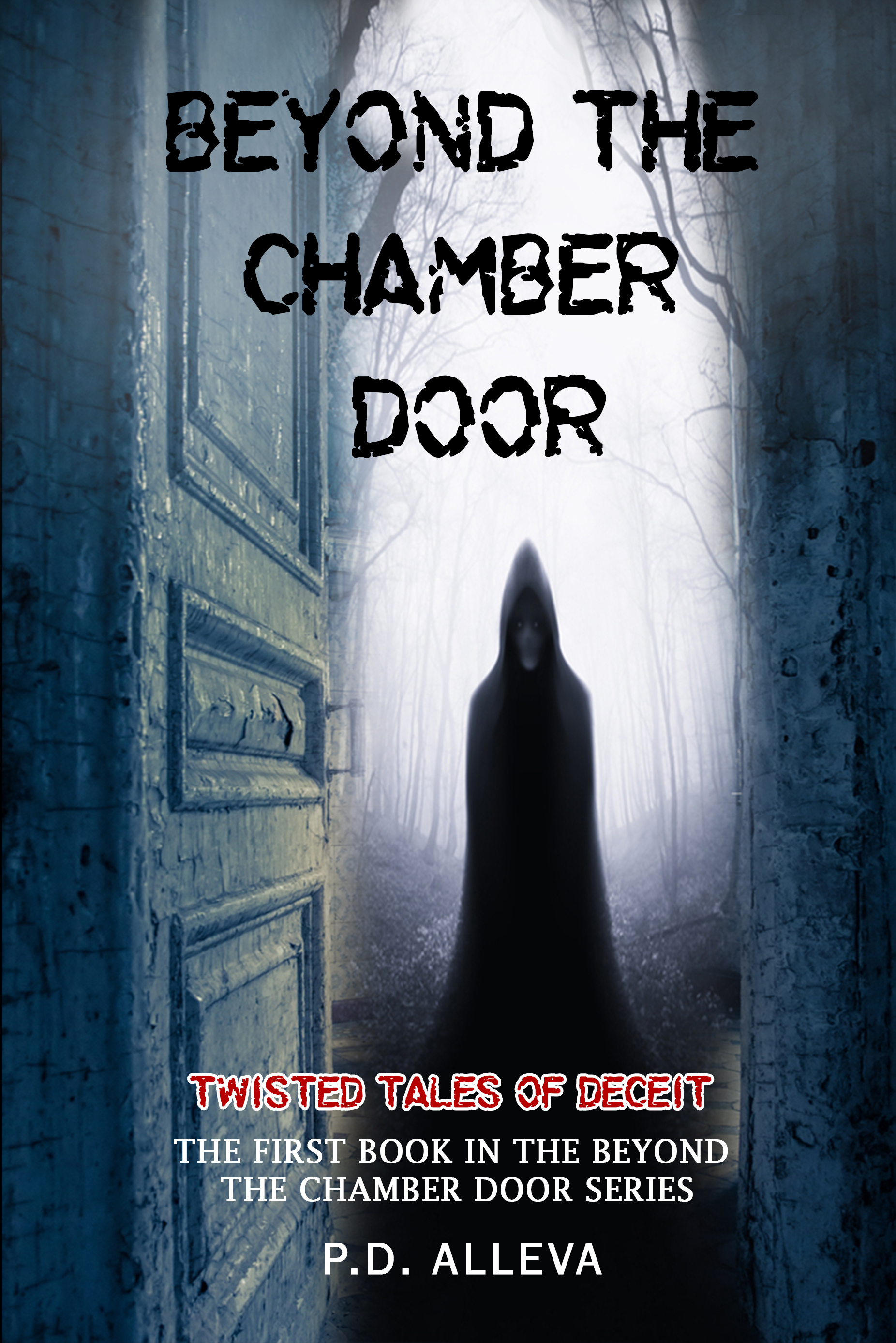 Twisted Tales of Deceit
is a collection of two short stories (
The Calculated Desolation of Hope
, &
Somnium
), and the novelette,
Knickerbocker
, a reimagining of Washington Irving's
The Legend of Sleepy Hollow
with a modern day twist: all the characters are recovering addicts employed as teachers at the prestigious Sleepy Hollow Private School. Follow along with Isaac Crane as he discovers the Headless Horseman is real...and he wants Crane's head on his mantle. eBook is available as a mobi or ePub file through Bookfunnel, check it out
HERE!
And I'm spent for the day. And it is a great day when the book you've been working on for over two years finally sees the light of day. Enjoy those alien vampires and don't forget to leave a review and let me know your thoughts, I always enjoy engaging with readers. Here's a trailer my son put together, not bad at all. Thank you Dominick.