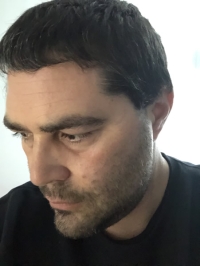 The Rose Vol 2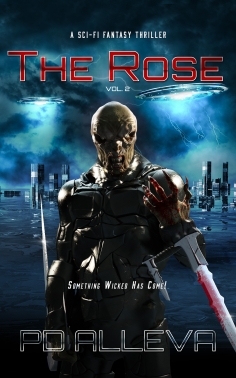 Published by Quill and Birch Publishing, LLC
The story continues. Beginning at the conclusion of Vol 1, The Rose Vol 2 follows rebel freedom fighter, Phil as he battles alien vampire Sanos. Phil's mission is to follow Sanos into the depths of hollow earth to infiltrate Drac City and rescue Sandy from the clutches of the alien vampires.
Sandy awakens in Drac City and discovers she has powers she never knew existed. But where these changes came from is an enigma, a puzzle she'll need to put aside until she finds her missing son, Adam. Now a guest among a city of alien vampires, Sandy must engage in a diabolical manipulation with alien vampire leader, Moth, the only vampire who knows the whereabouts of Adam.
Sanos requires Phil, the rebel freedom fighter who tore through the underground medical complex and brought chaos and mayhem with him. Sanos needs to overcome the shame Phil brought to alien vampires in the underground complex and reestablish trust with COR, the alien vampire commission in charge of operations on planet Earth. But to do so Phil is required, dead or alive is no matter to Sanos, he desires to gain favor with COR no matter what the cost. COR has the formula Sanos craves more than power and control. The formula is his ticket to new blood and his reign over his species and the universe.
Travel into the depths of hollow earth, across the globe, and beneath the ocean for a scifi fantasy extravaganza of blood, carnage, life, death and the eternal battle between good and evil.
615 pages | 978-1-7351686-7-8 | December 20, 2021